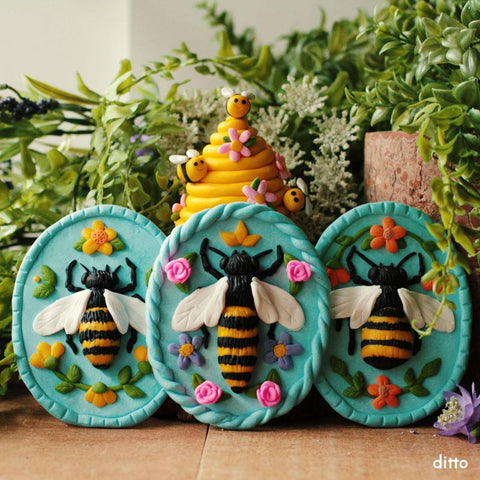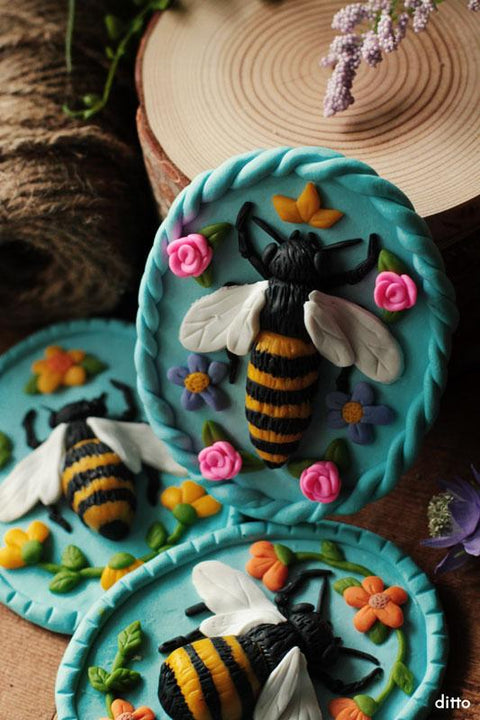 Sculpt Some Bees with Online Tutorial
PRE-ORDER—PICK UP IN STUDIO APRIL 20th
Let's learn about bees! 

Honey bees are fascinating creatures for so many reasons! They are famous for their work ethic, their honey & their social structure—did you know they are also excellent mathematicians?

In this BEES KNEES Ditto Kit, create your very own beautiful hive complete with cute little bees and decorated with wildflowers all made from colourful Ditto oven-bake clay! 

AND... Make Bee Wall Hangings inspired by the whole colony; learning the differences between a Drone, Queen, and Worker bees!  

ALL IN ONE BEE-UTIFUL KIT!
Included in our Bee's Knees Oven-Bake Clay Kit:
8 pieces of high-quality Ditto polymer clay (50 grams each)
Click here for baking instructions and to learn more about Ditto.
Includes our online tutorial. This kit DOES NOT come with printed instructions. 
Special Discount
*BONUS: Ordering 2 or more kits? Use the code BEESKNEES to get 10% off

*Kits must be purchased in the same order to receive the discount.
*You can pick up your kits(s) at the studio by showing your order receipt on April 20th
For delivery, please order through 25cats.com.
* Copyright 2021. Not for commercial, school, or paid program use without authorization.