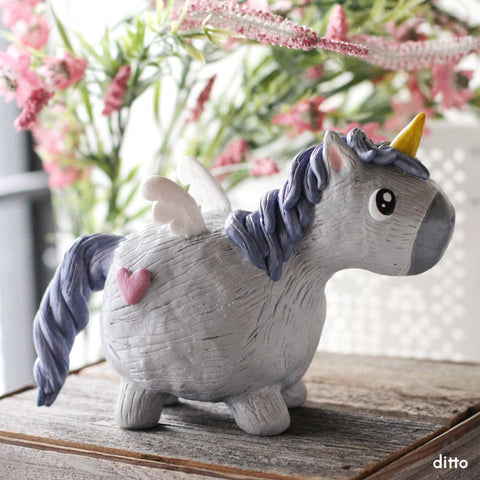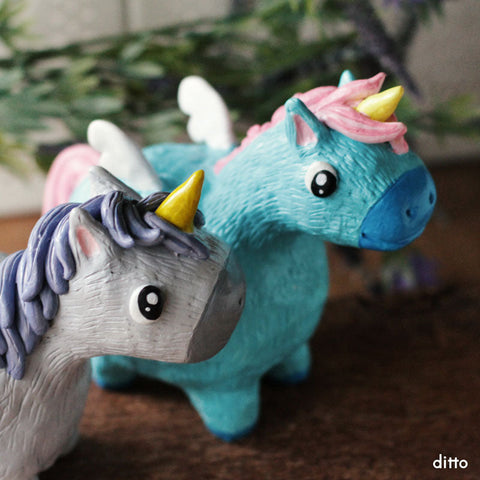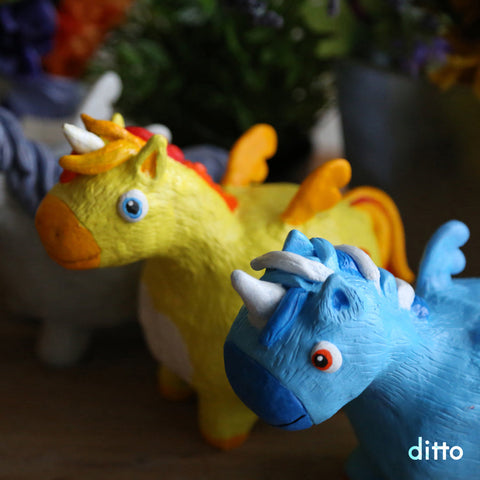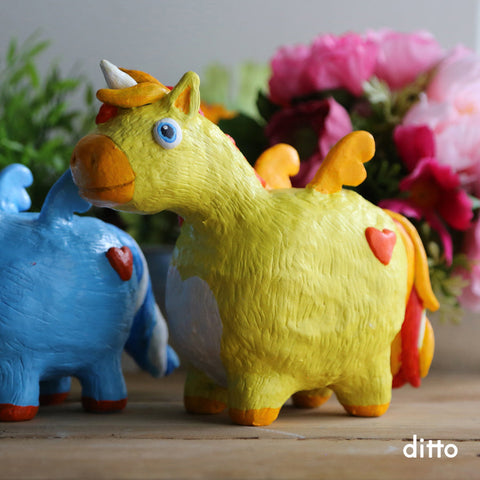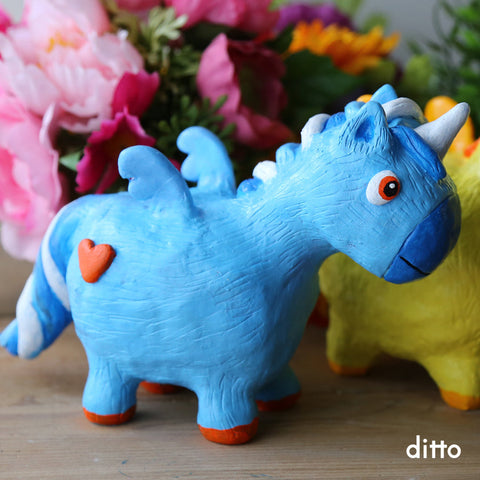 Sculpt And Paint Unicorn Kit
Welcome to the Ditto Sculpt and Paint Series!
The latest and greatest way to create with Ditto clay! Follow along with the online video tutorial as you sculpt, build and bake your unicorn creation from 8 blocks of paintable Ditto Oven-Bake Clay.

After baking, add colour and detail with the included Ditto Soft-Body Acrylic Paint. Six smooth flowing, air dry colours in squeezable bottles. Also includes a unique double-ended detail brush, perfect for adding fine detail. 
You can be inspired by our unicorn colours or mix & paint whatever colours you like! 
Our instructional video will be available for 30 days from the time you login.