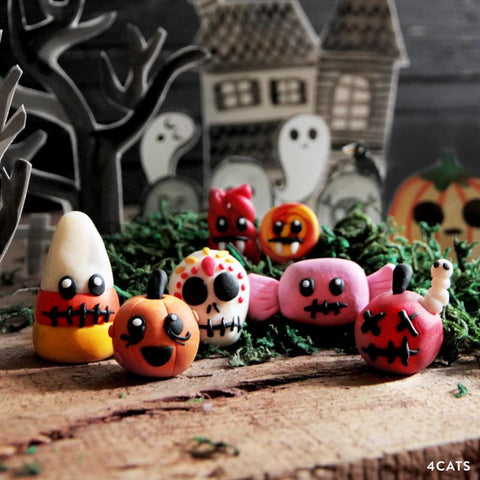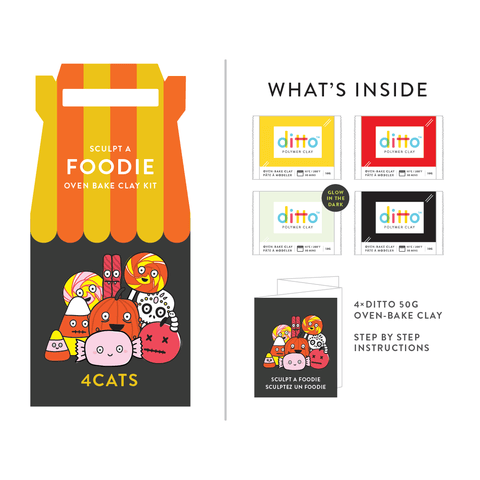 Sculpt a Foodie-Halloween Candy
*Order online and pick up at the studio!
Create a variety of colourful candy favourites from NON-EDIBLE oven-bake clay. Yes, these Halloween treats will last a lifetime...and won't rot your teeth!
Included in our Sculpt a Foodie-Halloween Candy Oven-Bake Clay Kit:
Four 50 gram colours of Ditto Oven-Bake Clay: red, black, yellow and GLOW!
A step by step guide. Our simple instructions are created with care, it's fun and easy to make your clay creation!