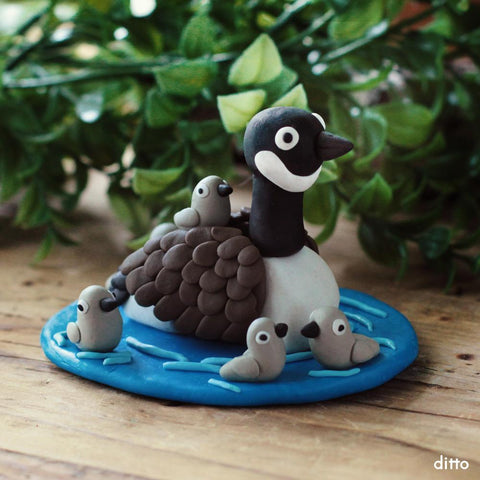 Sculpt A Canada Goose Oven-Bake Clay Kit
**Order online and pick-up at the studio!**
Included in our Sculpt a Canada Goose Oven-Bake Clay Kit:
Four colours of high-quality Ditto polymer clay (50 grams each)
A step-by-step guide. Our simple instructions are created with care, so don't worry, you or your kids will have no problem-o following along to make your clay creation!
Click here for baking instructions and to learn more about Ditto.