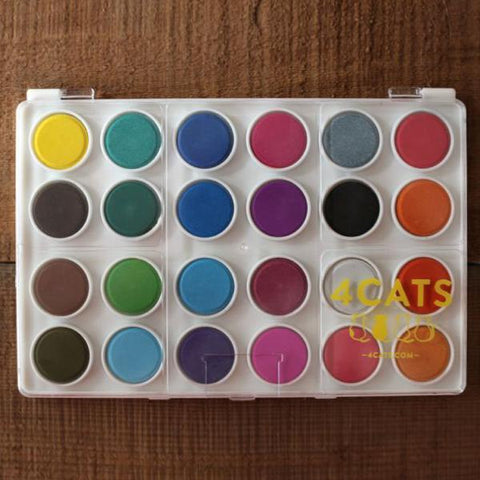 4Cats Watercolour Pan: 24 colours
*Order online and pick up at the studio!
Hone your artistic skills with our watercolour cake set. Featuring 24 vibrant shades spanning the colour wheel, this watercolour paint set is an essential addition to your art materials. Whether you're a seasoned artist or student, you'll get great use out of this practical set. Brushes sold separately.