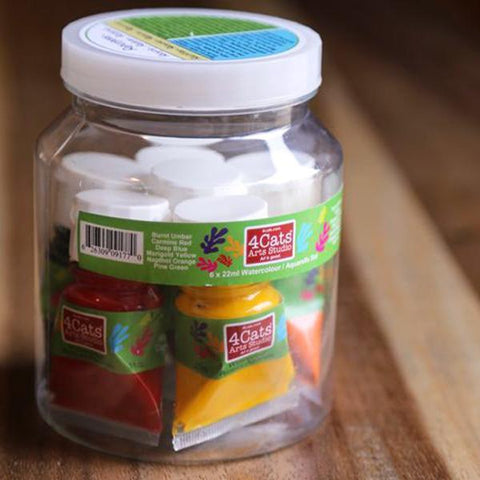 4Cats Watercolour 6 Tube Set
*Order online and pick up at the studio!
Premium pigments sourced from around the world are combined with a highly refined medium to produce this superior professional quality watercolour. 4Cats Watercolour Tubes feature clear colour tones, exceptional brightness and transparency, and superior light stability.
These paints may be used with either transparent or opaque watercolour techniques. Colours remain true when intermixing, they may be used in graphic and architectural illustrations as well as fine art.
6 colour set of 22 ml watercolours, finest quality. Red, yellow, orange, brown, green, blue.