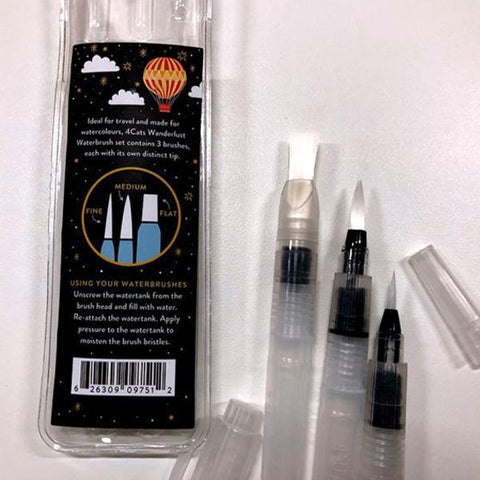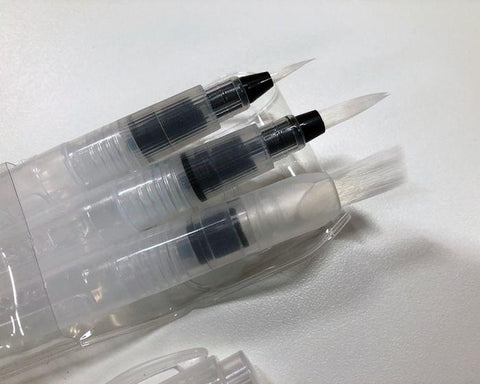 3 Piece Waterbrush Set
*Order online and pick-up at the studio!
Fine, medium, and flat convenient tip sizes for a variety of creative strokes. 4Cats' Wanderlust waterbrushes are perfect for water soluble paints, watercolours, pencils and inks. The durable nylon brush head keeps a sharp point and the water tight handle holds a generous amount of water. Packed in a reusable carry pouch. Perfect for creating on the go! 3mm, 5mm, 8mm sizes. 7-1/4" long from tip to end (including cap).